At this time, registration is still open for the PIB tournamet
We are still scheduling and registering for play on August 15th. If Ohio doesn't open up volleyball or PIB makes a necessary decision to cancel, we will refund all registration fees. Lodgeing costs are between you are those you are renting from.
This tournament will only be run providing we are able to meet all of the stafety protocals that are put in place by the state and have the approval to play.
Battle of Put-in-Bay 2020
Friday, August 14th, 2020: Pre-Check in Party: 7:00pm-9:00pm; Location: Sand Bar at Adventure Bay
Saturday, August 15th, 2020: Grass 6s; Registration: 8:00-9:00am, Start Time: 9:00am
Open, A, BB, B, C, "Rec"reational
Depending on the number of teams,
all nets will be on McCann field unless there is a large amount of teams that register.
ALT field option: would be Open, A, & BB Divisions at the HS Softball Diamond and B, C, Rec will be at McCann Field
Field assignements are assigned to the best of our ability, however some BB divisions may be moved to McCann field due to division size. Please be understanding of this request if this happens.
Pre-Registration
Pre-register your team online using the online form to the right. You may then choose to mail in a check to the address listed below, pay online or pay at the pre-check in party. No money will be taken on Saturday of play!
Tournament shirts will be given to teams registered AND paid on/prior to July 31st. If registering more than 6 people, it will be $10 per each additional shirt.
To get your net assignement for Saturday, you will need to have at least one member present and the team paid for in full on Friday at the Pre-check in. The team waiver may be turned in Friday or Saturday, but ABSOLUTELY MUST be signed by all players and turned by Saturday morning before play begins!
Cost
$210 per Team No Refunds one week prior to event
If mailing in payments, make sure to put your name and division you are playing on the back of the envelope. Make checks payable to "LakeviewVB" and mail to:
LakeviewVB, 6388 Brighton Dr., North Olmsted OH 44070
Co-ed 6s grass; Minimum of 2 women on the court
USAV outdoor rules apply; There will NOT be a girl hit rule
*** However the "Rec" division is a beginners or "fun division" where the rules are relaxed. If your team is competitive to a point that you will be complaining about "setting hands" and "lifts" then you will need to register in the competitive divisions (C or higher)
We will be shooting for 5 and 4 Team pools, that way all teams will have a standard of 8 games during pool play. If you should get in a 4 team pool, you will get 6 games of longer scoring. We hope to avoid 6 team pools, if possible.
You may not sign up and play for multiple teams.

Tournament Directors reserve the right to make any necessary roster changes due to unforeseen circumstances.

A players must play in at least one pool play game ​and on the signed team roster in order to play in the playoffs for that team.
Format
Important Note:
There will be No - Hard Cleated Shoes or Golf Spikes to try and gain an advantage. Remember: Even though the competition can get very escalated, many people are bare-footed and you could cause serious damage to someone's foot if you should accidentally step on someone's foot or ankle.
Put-in-Bay Lodging
Check these links to search for available lodging on the island:
Online Registration for 2020 will close on Thursday, August 13th
All members of the team will need to sign
Any player under 18 must have this waiver signed by guardian prior to the tournament
Online Payment
Payment online is available.
PayPal offers payment using any type of credit card. Because of the additional fees that they charge for this service, you are asked to pay a couple of dollars more to balance these charges.
You will still need to register online using the registration link above. If you have any questions about payment, please email us at
2015 LifeFlight (Free Todd)
2015 Troup 69
2015 Mario Party
2015 You Better Redneckognize
2015 Bikers of the Bay
2015 Bayside Tigers
2015 North Remembers
2015 Average Joes
2015 Bizzare Bunnies
2015 Death From Above
2015 Super Beaches
2015 Lucky Charms
2015 Super Team
2015 Misfit Sports
2015 Global Warming
2015 PacMan
2014
2014
2014
2014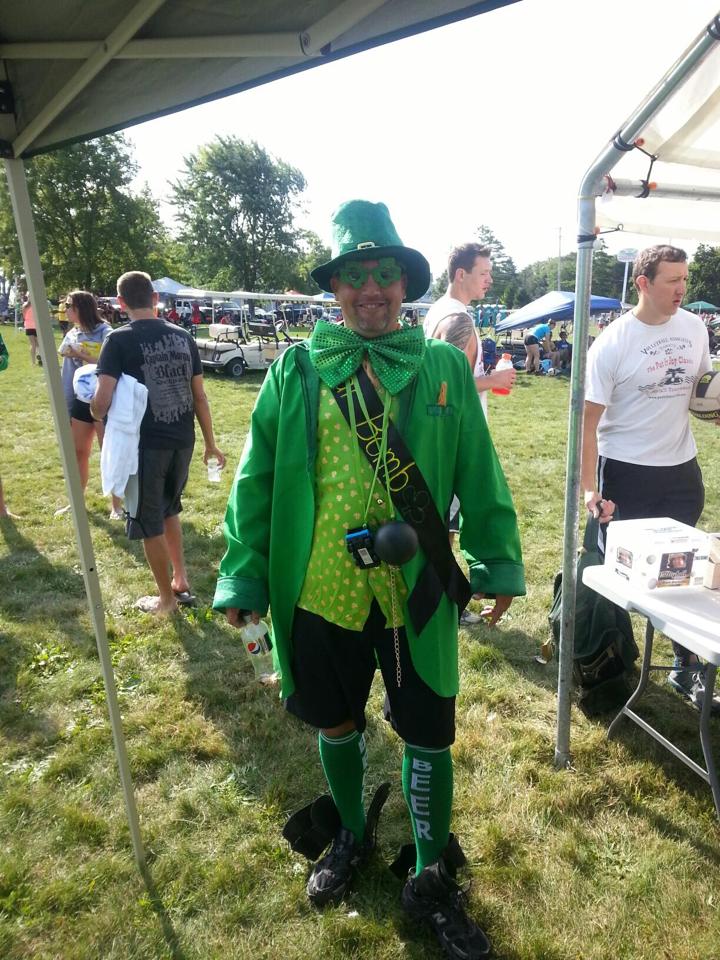 2014
2014
2014
2014
2014
2014
2014
2014
2014
2014
2014
2014
2014
2014
2014
2014
2012 PIB - Tutu
2012 PIB - Red Cross
2012 PIB - Peanuts
2012 PIB - Olympians
2012 PIB - ER Scrubs
2012 PIB - Holiday Characters
2012 PIB - Caribbean
2012 PIB - Braveheart
Costume Contest
This is a costume contest for all teams. Dress is a common theme and get as extreme as you'd like. Throughout play pictures will me taken and best costume will receive a prize!